Last Updated on April 27, 2023 by Jamie
An Introduction to CBD
Well, well, well. The topic of CBD arises again. As you'll probably know I'm a massive advocate for CBD in terms of usage for athletes and weightlifters.

Before I get into this Pure Sport CBD review let's briefly go over CBD as a whole.
Though CBD is a fairly new product to the modern market for health and wellness. It's actually been around for millennia! It's been used for all types of reasons throughout countless civilizations.
But, since we are a fitness site I'll just briefly go over some of it's 'fitness related' benefits:
Faster muscular and CNS (Central Nervous System) recovery
A deeper and more quality REM sleep (the most important type)
Significantly lowers stress and anxiety levels
Substantially increases energy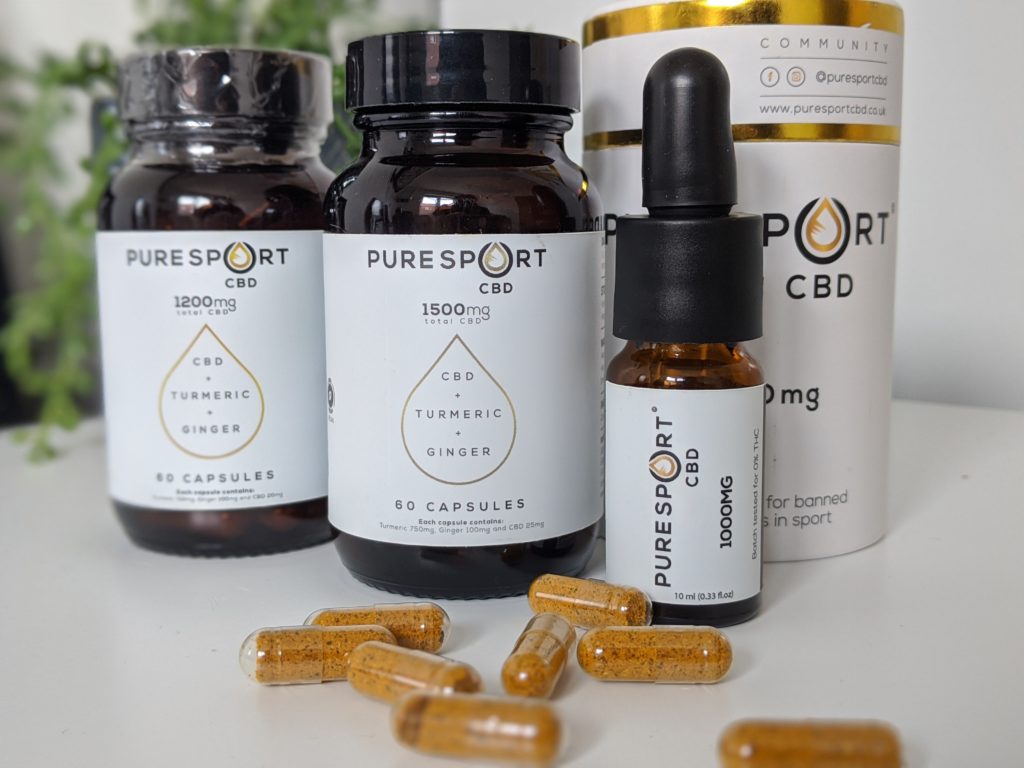 These are just some of the benefits CBD can give to the user. For a more in depth view on the history and medicinal uses of CBD take a look at the extensive history of CBD throughout time.
An Introduction to Pure Sport CBD
A true sportsman's story. The start of this Pure Sport CBD review begins with two friends. Both professional rugby players (no, this isn't the start of a fairy tale.)
These professional athletes often undertook the pain, injuries and constant aches that a full contact sport are often associated with. They were tired of the orthodox route of recovery which often includes heavy-painkillers and anti-inflammatory drugs. Which can have very adverse side effects.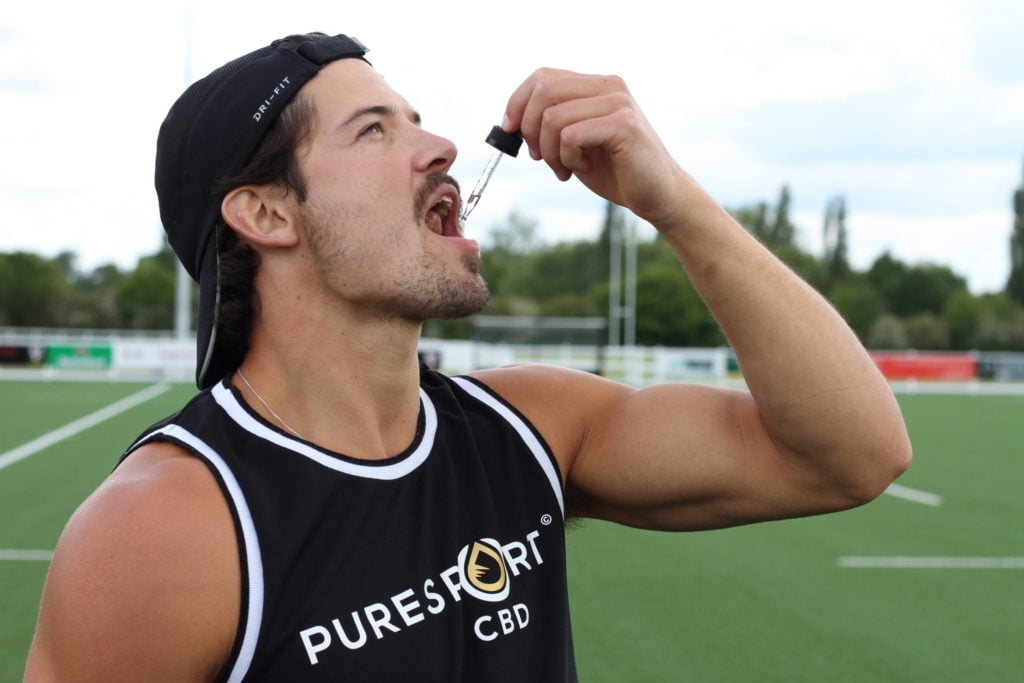 They heard through the great vine. That their American counterparts (NFL players) and also high level MMA fighters, are using a great supplement called CBD for recovery.
With little other options they gave it a go… And never looked back. From their very first drop they both were amazed by the quick acting benefits the CBD supplied.
After they both retired from Rugby, they went into business together and created a bespoke CBD, specifically for athletes in mind. And here we are with a Pure Sport CBD review!
A Pure Sport CBD Review
So now to the juicy bit you've come here for. For your sake, the reader. I've undertaken the very tedious task of testing these brilliant products out for 30 days (no need to thank me).
I tested two of their products over 30 days. The oil tincture which contains 1000mg in total, 20% of which is pure CBD. Secondly I opted for the muscle & joint balm, because, of course I did.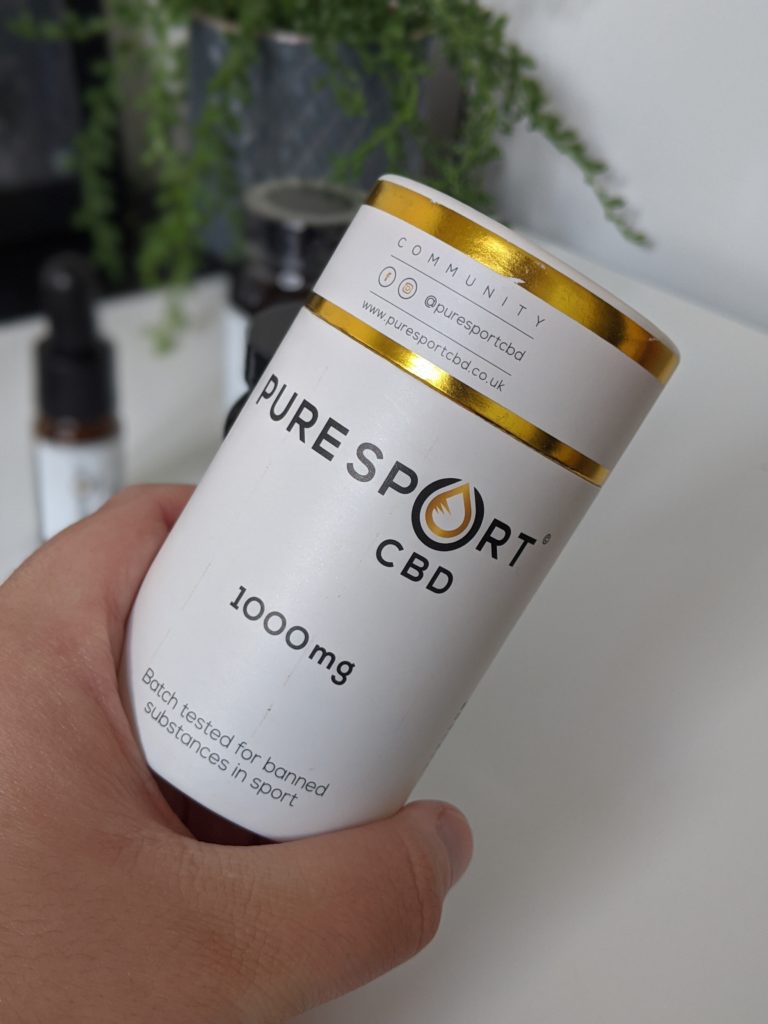 For the third entry, a colleague of mine tried out the CBD, Tumeric and Ginger infused capsules. He gave me a detailed review of his experiences.
Pure Sport CBD Oil Review
So, to start with the Oil Tincture drops. The recommendation of drops to administrate, lies between 2-6. Two being for stress and six being for sleep. I went for the 6 due to my sleeping habits being as reliable as British weather.
To begin with, I'm not going to lie the taste isn't wonderful. But who takes CBD for the taste? Since you have to drop it under your tongue it can be quite strong. But wait until you hear about this.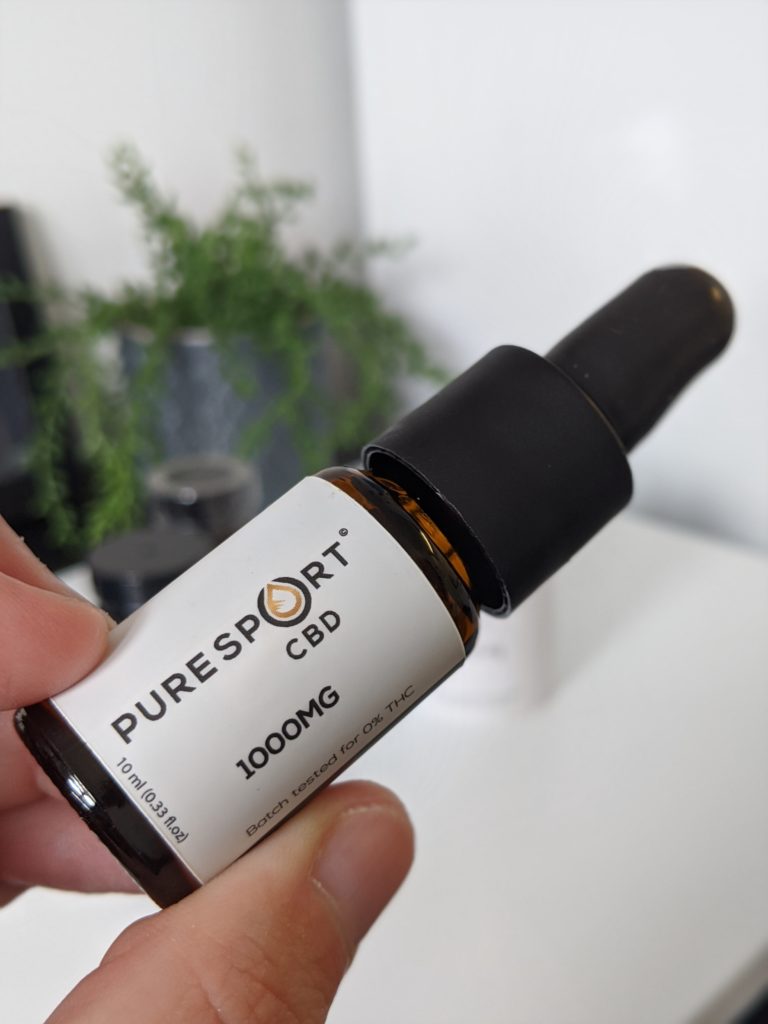 For the first time in years I slept like a rock, and awoke feeling fresh. Rather than feeling tired and groggy, I felt full of energy and ready for the day.
Now as I said, how many drops you take depends on your goals. If you just want Pure Sport CBD for stress relief you can spread out 2 drops over 3x per day. Probably not the best idea to take 6 drops before work and end up falling asleep on the tube.
If the taste is going to be negative factor to you. Try adding it to your coffee, tea or any other drink for that matter. I preferred adding it to my morning coffee – it gave it a bit of a twist in taste.
Pure Sport CBD Muscle & Joint Balm Review
Pure Sport Muscle & Joint Balm, where can I start? Well, due to me undertaking contact sports and going to the gym for years. I'm slightly lopsided to my right (don't laugh) due to it being by dominant side.
But with being muscularly uneven, comes soreness, aches and injuries. Much like the creators of Pure Sport have experienced themselves. So, I was excited when I saw a CBD product specifically for those nagging muscle and joint aches.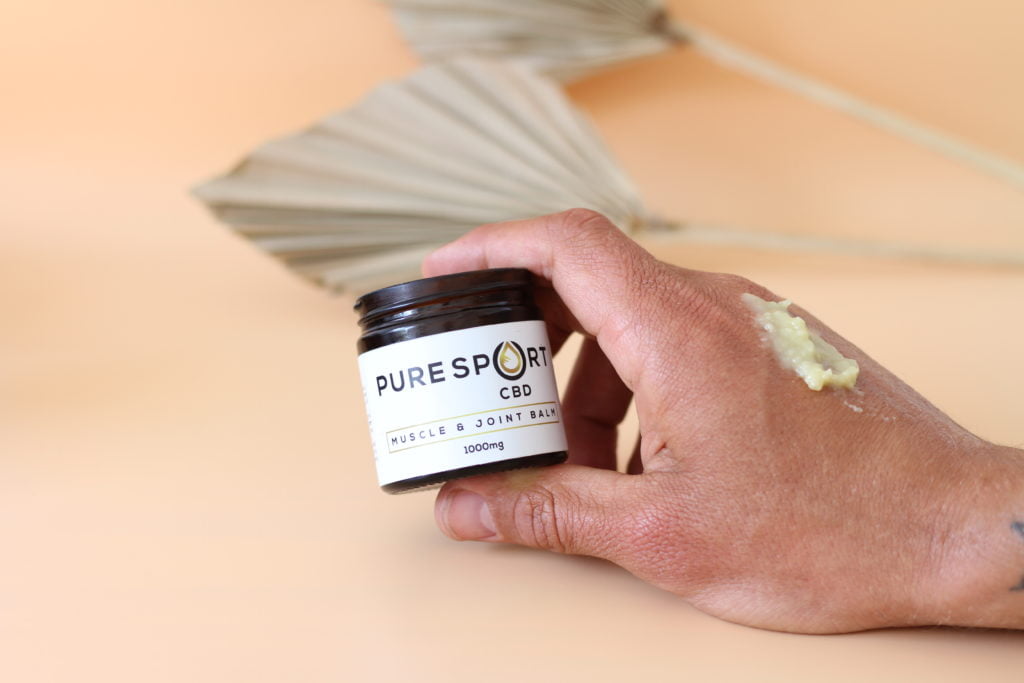 On the tub it says it includes obviously CBD but also 'Lavender, Wintergreen, Peppermint, Lemongrass and more'. Which are known for relaxation and pain relief, but I was still sceptical.
After about 3 days in I started to notice a difference. When I squat heavy, I get pain in my high inner thigh due to the strange anatomy of my legs. But little to say that ache all but disappeared. Even after a heavy leg day.
I've also torn a Rotator cuff before and even after having surgery I get the odd pain after a shoulder day. After using this topical it's utterly disappeared. I am more than chuffed.
See Also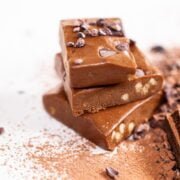 Pure Sport CBD Capsules Review
Now, we reach the final product in our review section, the CBD, Tumeric, Ginger and Black Pepper infused capsules. My colleague has taken these for the last 30 days. I would have myself but with the cream and tincture oil I would have gone over the recommended daily intake of 70mg.
Without further a-do here is his Pure Sport CBD Review, for the CBD Capsules.
"I've tried CBD drops before, but to be honest I hated the taste. So the capsules are great for me. I've been taking 2 tablets per day, one in the morning and one before bed for the last 30 days."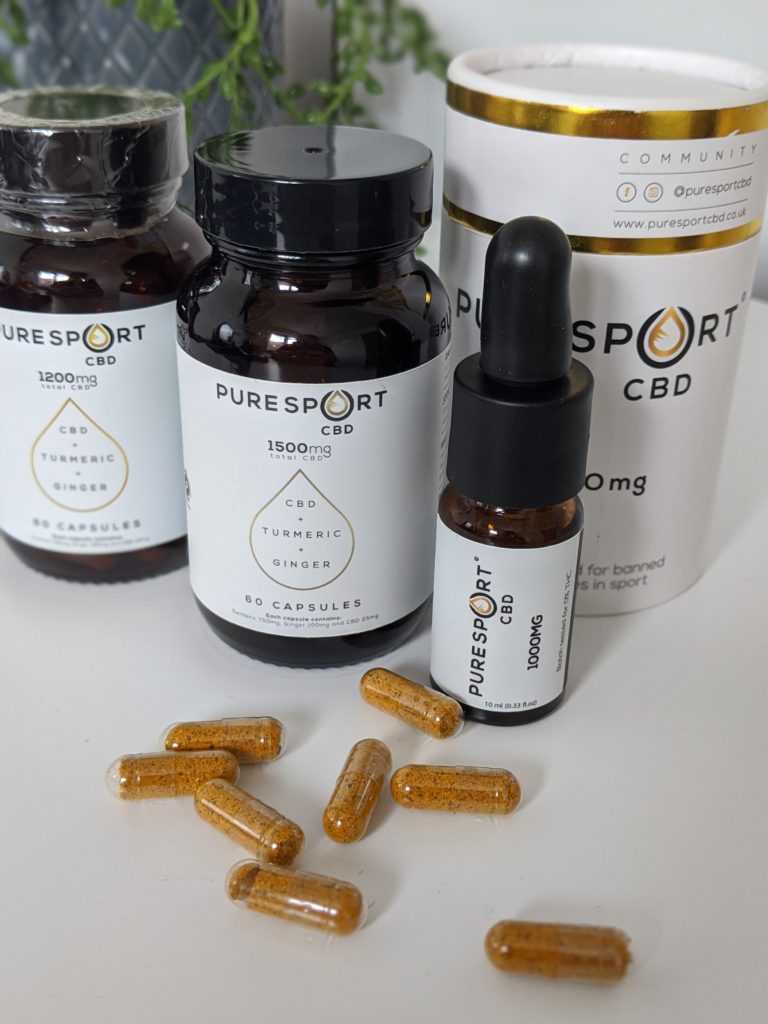 "The main noticeable difference I've experienced, is that my mind seems to clear after about 30-45 minutes prior to ingestion. And I'm much more productive at work. Where sometimes I get brain fog and struggle to get the most out of my time, with things like chasing clients e.c.t."
"One thing I like about the capsules is that they're accessible, easy to take and generally just more healthy. You don't have to vape it or smoke it. You just swallow it with some water and job done. Overall I'm a fan of these and will carry on taking them for the foreseeable future."
Pure Sport CBD Review Conclusion
So in conclusion. What's my opinion of Pure Sport CBD? Well, I'm impressed.
Not only do these high level ex-athletes have the experience and knowledge of what a sportsman needs in terms of recovery. But they also deliver truly great products. And you can tell a lot of thought has gone into them.
As said, the Oil drops made me sleep like a baby. Plus the topical cream cleared up soreness from nagging injuries I've had for years. And lastly the capsules vastly increased my colleagues productivity at work.
For many reasons Pure Sport is now my go to when it comes to CBD. At first, I was sceptical of CBD. You often hear stories of new 'miracle drugs' or supplements. But after using these 2 products over 30 days. And a second opinion from a colleague I can truly say I'm sold.
That's it for this Pure Sport CBD Review. But I'm sure I'll be back with another review of their products very soon. From all of us here at Training Piit we wish you the best, and good day.
**Update**
Pure Sport have been kind enough to give us a discount code for our readers! Simply use the code: